We close on our new house in just 15 days. Needless to say I'm in the middle of packing and cleaning, and still hoping for a quick sale on our current house. It makes me nervous, but I know that God has us in hand. Keep us in your prayers, won't you?
The kids are SO excited! We visited the house last week for the inspection process and the kids enjoyed 3 hours of outside play without a whine among them. Looks like the choice was a success! We are all looking forward to the move and the new house.
While on my travels around the town, I found this funniest sign to share with you. I know that I'm warped and took it out of context, but warning someone that you're slow? Yeah, I thought so...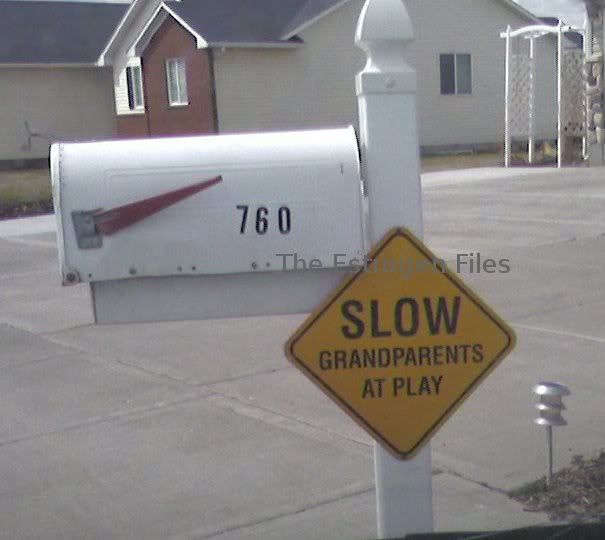 Poor grandparents - all slow and stuff...