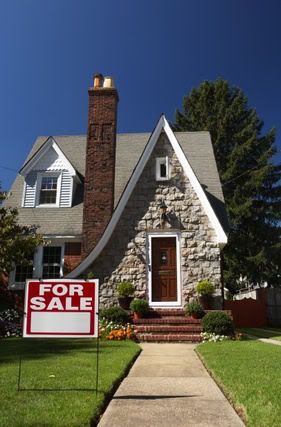 It's official. We're in the market for a house!
Yes - 1400 square feet + 7 people + 5 pets = (very) squished.
Hubbers has set the time line for 4-6 months. With the $8000 economic stimulus, it's a bonus time for us!
The bad news is trying to sell the place we're already in. It's a manufactured home, which isn't bad, but it doesn't sit on land. Yes, we rent the land in a
(gulp)
trailer park.
The park has nice, mature trees, but very little space for the kids to run and play. There are lots of older couples/people in the neighborhood and very few children. The children that are here don't all speak English as a first language, either. There's nothing wrong with that, it's just disconcerting to be one of the only white families in a neighborhood of Hispanics.
We never meant to be here this long. This house was to be a stepping stone to something better. Unfortunately it took us more than 10 years to figure out money and how to handle it correctly. Now that we have it under control, it's time. We're hoping that the park will be interested in buying the house. One less thing that way. If they don't, we'll have to throw caution into the wind and try selling it ourselves. Not sure that I'd want to rent it - too much trouble there.
As we go on this major journey, keep us in your prayers. It frightens me. It excites me. It freaks me out. Hubbers, too.