But first, a gratuitous shot of TheBoy:
Isn't he cute? He picked out that new outfit himself. He's totally psyched that it has
Curious George
on it. Personally, I hate reading those George books. I hate how much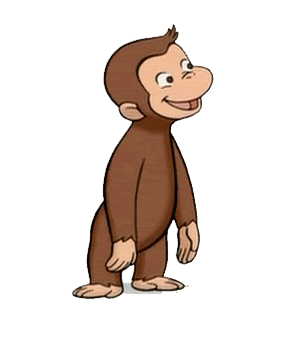 trouble George gets into and then it's all okay, no repercussions. I suppose it's good for the kids to know that troubles can be resolved, but shouldn't the parents be trying to instill a little common sense? And how come a monkey can wander around all on his own in a big city?
Whatever. TheBoy loves the
Curious George show on PBS
.
Back to my original story. As I told you the other day
(it was
yesterday
)
I had my 21 week ultrasound this morning!! Baby looks so good, growing right on the dates and looking so healthy.
I got some great shots of the profile but my scanner is out of commission for the past, oh, 5 to 7 years or so. I can't get the best picture of a picture with the digital. See my example
here
. I'll try later.
But the big question? Pink or blue? Boy or girl? Pee Pee or Not? Stand to pee, or sit? Well, I'll let this picture answer you itself:
Still need a hint?