Gramma and Grampa on the farm took a trip to Alaska a few weeks ago (Nome) and when they got home to the farm, they mailed us some unexpected souvenirs! Here's the gift for the kids:
<--OlderGirl, age 10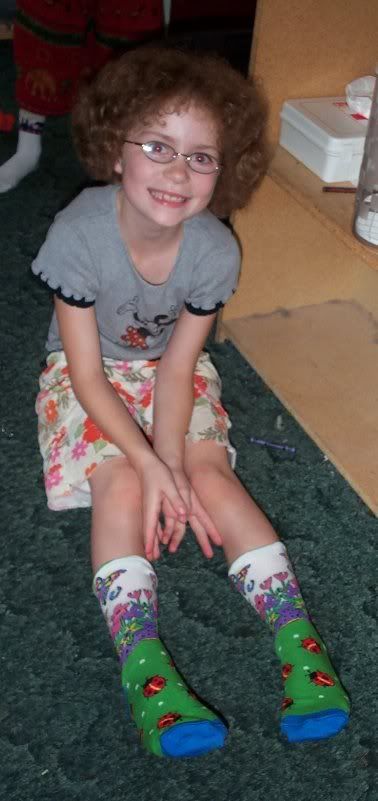 <--CurlyGirl, age 8
<--RooBoo, age 6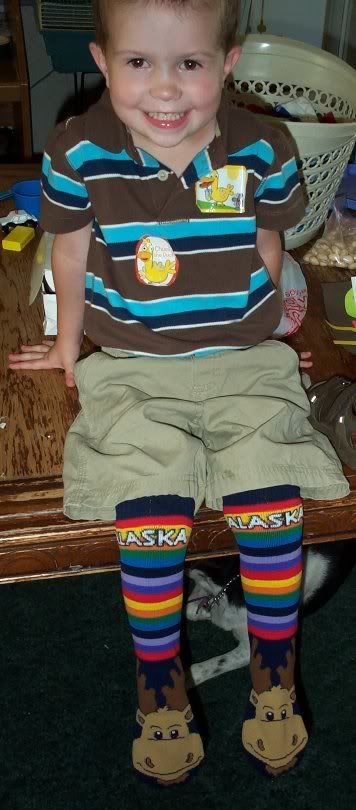 <--And TheBoy, age 3.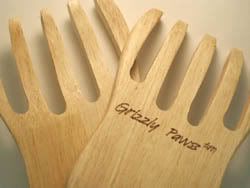 I got a cool hematite necklace, Hubbers got a Polar Bear Beer shirt (he asked "Where's the BEER?!), and I also got a cool pair of grizzly paws to serve salad or pasta. Pretty cool stuff - especially since we weren't expecting anything! Thank you, Gramma and Grampa!!