I've seen those pictures of pregnant women painting their big bellies to look like basketballs or pumpkins or what-have-you, but that's just not me. I find it mildly repulsive. I find it immodest. Needless to say, I wouldn't do that to myself.
So I will not have a painted belly for Halloween. I am not sure that I will dress up at all. Where we live is on a highway and we don't get many trick-or-treaters. Last year, we had not even one kid! The good news is that I get to stay home, warm and comfy, while Hubbers and the kids go out and troll for treats. And bring them home to me to
plunder
sort
check.
Meanwhile, my baby is 29 weeks!! I start my every 2 week midwife visits next week. I had a horrible itchy rash on my chest last time and we talked about a few different ways to treat it. It doesn't look or act like a yeast, but she suggested I treat it as such. The apple cider vinegar wash helped a little bit with the itches, but didn't remove or heal it. The dandelion root herb didn't seem to do much. The probiotic was expensive and perhaps unnecessary. I finally took matters into my own hands.
A few months ago I had a case of ringworm. It's not worms, it's a fungus you get from animals that spend time outside shaped like a ring on your skin. The only thing that cured that was
Absorbine Jr
. That stuff is a miracle! It fixed the ringworm FAST, though it did sting.
I decided to try the Absorbine Jr on my unidentified rash. It worked overnight. The itching stopped dead. The rash has disappeared. I'm relieved in so many ways. Going to keep a bottle of this miracle on hand for the REST OF MY LIFE!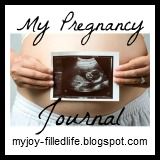 I'm linking up at My Joy Filled Life today. The question is to share some scriptures that have been on my heart. I don't have any specifics, but the ones that speak of the care and love God the Father has for me in particular have been touching my heart so much lately. We've had some financial struggles and been very worried over money, but every time I feel like I'm at the end of what I can handle,
KLOVE's encouraging word
or the daily missal reading swoops in to save me.
Praise you, Jesus.
Here's an update on the Baby Bean via
The Bump
:
Baby already measures about 15.2 to 16.7 inches long. Right now, we weighs about 2.5 to 3.8 pounds but he's still got a ways to go -- can you believe he'll triple in weight before birth?
She's getting a little cramped in there, since she's growing so fast. But you probably already realize that, since you're getting all those jabs and kicks.
She's growing white fat deposits under her skin, and her energy is surging because of it.
Feel a subtle twitch? It might be baby hiccupping.