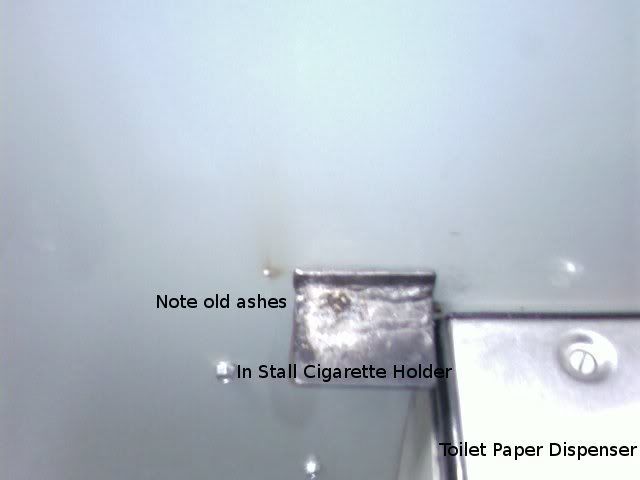 Found in a restaurant bathroom right here in SE Idaho just last week. Who knew I couldn't hold my cigarette need long enough to pee? No need to worry about that now! Got me an in stall holder...
Also, welcome to Ash Wednesday - the beginning of Lent. The
Homefront Corp
is going comment-less, so say a prayer for Aimee's sanity. She really loves her comments, which will be off, but she can still get email.