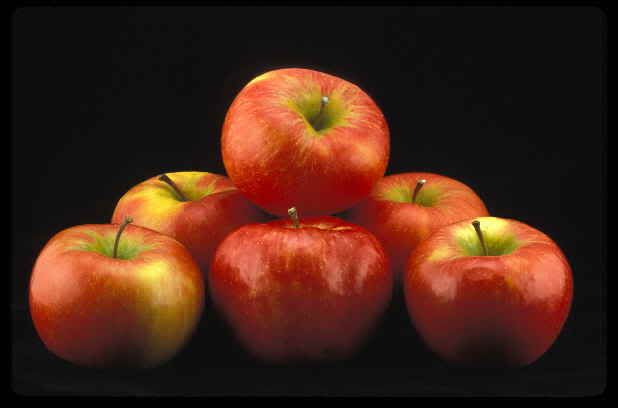 It's apple season, right? A friend of our family, Uncle Smidge, purchased a box of delicious
honey crisp apples
. Turns out he and auntie Jan can't eat all of them before they turn, so we've got two large bags of apples to do SOMETHING with. Here's my recipe for freezing an apple pie filling, courtesy of
cooks.com
.
Enjoy some homemade apple pie on Thanksgiving with apple filling you froze yourself - no can involved...
Freeze-able Apple Pie Filling
10 c. water
4 1/2 c. sugar
1 c. cornstarch
2 tsp. cinnamon
1/4 tsp. nutmeg
1 tsp. salt
3 tbsp. real lemon juice

Put on stove and stir and let come to a boil and thicken some. Set off and cool some. Peel, core and slice 5 1/2 pounds apples. Drop these in juice. Measure out in boxes to freeze. Add butter when you bake pies.