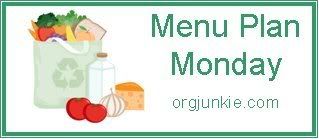 I didn't get much of my menu done last week since I put off going to the grocery store until Friday
(instead of my usual Sunday before)
! I'll probably add some homemade pizza to fill in one empty space.
And have you noticed that having the kids home full time during summer is SUPER expensive?! It seems like all they want to do is EAT! I bought lots of fruit and veggies on sale to fill in their empty spaces. Getting them to eat the healthier kind of food isn't hard, though they would prefer fruit snacks and candy to the "good stuff".
Chicken Wellington
Ranch Chicken
Corned Beef
Fish
Leftovers
A-1 and Dijon Steak Crockpot
- we had this on Sunday and it was delish! Instead of the crockpot, I used the sauce recipe (doubled) as a marinade and grilled the steaks, then whipped up another batch of sauce for dipping. The kids loved this savory sauce.
And check out this dessert I made for Father's Day -
Cherry Flan Cake
with canned Bing Cherries. The kids and I have never had canned cherries that weren't the super sugary pie cherries and this was a pleasant surprise! Very good stuff - Hubbers commented that I could make this all the time, especially if the kids were going to be picky about the cherries. He scarfed up 2 helpings.
MPM is a courtesy of
Organizing Junkie
each week.